MSI Won Four iF Design Awards 2018. The leading gaming brand MSI again proved its design ability to the world
أخر تحديث : Fri, 02 Feb 2018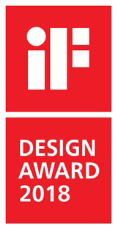 [Taipei, Taiwan] Known as the Oscars of design, the reputable iF Design Award represents the best of the best. The award is all about the experts who select the products and entries which bear iF labels. This year, 63 international jurors judged 6,402 entries from 54 countries. After an exhausting three-day examination and judging period, the jury has finally chosen the winning products. Winning four iF design awards this year, the world leading gaming brand MSI stood out from the competition.
These winning products are MSI GAMING laptop, MSI VR ONE backpack PC, MSI X299 TOMAHAWK AC motherboard, and MSI X1000 server. "It's a tremendous honor for MSI to be once again recognized by the prestigious iF Design Award. We feel very proud and grateful to be part of the forces that drive the design ability and concept forward with our gaming products," says Sam Chern, MSI Global Marketing Assistant Vice President.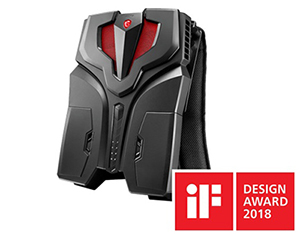 MSI VR ONE BACKPACK PC
VR One, exhibiting the contours of the human body, carries in itself the core concept of the design. For convenience in changing of the batteries, the battery parts are designed to be capable of being assembled from all directions. The heavier battery parts, located on the lower right and left of the backpack, provides balance and a reduced burden. To further enhance user's comfort, the VR One backpack is designed with a special ergonomic frame support, ensuring close contact with the back and at the same time adequate air float in between for heat reducing purpose. The backpack straps are designed for easy adjustments.
MSI X299 TOMAHAWK AC MOTHERBOARD
Built on the iF award winning design of the original TOMAHAWK, the new X299 TOMAHAWK perfectly illustrates the evolution of the next generation of MSI motherboards. X299 TOMAHAWK shows its strength through stainless steel heatsinks and MSI Steel Armor design, making the high-end motherboard unbreakable in any gaming session. X299 TOMAHAWK also includes the exclusive M.2 Shield FROZR, a design to protect against thermal throttling on M.2 SSDs. Not to mention Turbo U.2 with Steel Armor, front USB type C to maximize your systems data transfer performance through any type of connection.1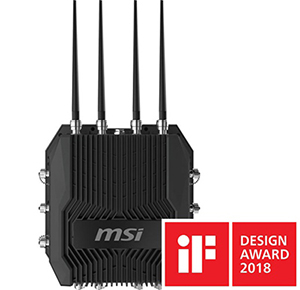 MSI X1000 SERVER
X1000 has robust and innovational image through Octagonal outline along with dark gray silver color. Corporation logo is shown clearly on the front nameplate to emphasize company image. Creative cooling fins design not only for decoration purpose, but also allows better thermal air flow and larger heat dissipation area. Lastly, ceramic paint physical characteristic further enhances heat dissipation efficiency. X1000 rear design also integrates both functional and decorative design together. Since it can be wall-mounted outdoors, fillister in the middle and drainage channels on both left and right sides are implemented to drain off water.
MSI GAMING:
https://www.msi.com/
MSI Facebook:
https://www.facebook.com/MSIGaming
MSI Instagram:
https://www.instagram.com/msigaming/
MSI YouTube:
https://www.youtube.com/user/MSIGamingGlobal
MSI Twitter:
https://twitter.com/msitweets/